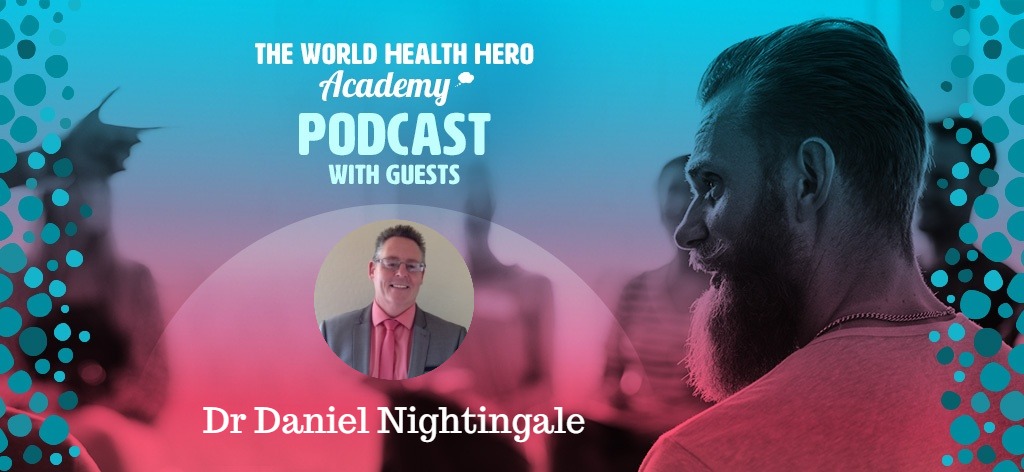 HH Academy Podcast - Ep 6 - Living Well with Dementia - With Dr Daniel Nightingale
Oct 8th, 2018 by hhacademy
The Health Hero Academy is here to educate and share how to live a healthier & happier life. To help the world have a better understand complementary health, alternative medicine and spiritual guidance. We share articles, blogs, vlogs, videos, top tips and interviews from wellness experts all over the UK
THE HEALTH HERO ACADEMY PODCAST (aka the 'Hero Seeker & Friends Podcast)
The World Health Heroes bring you their very own Podcast hosted The Hero Seeker 'Owen Morgan'. A channel full of health and wellbeing experts and practitioners from all over the world, sharing their knowledge, skills, inspiration and experiences with us.
EPISODE SIX
Living Well with Dementia
Guest - Dr Daniel Nightingale of Dementia Therapy Specialists
Host Owen 'Hero Seeker' Morgan talks with Arizona Health Hero Dr Daniel Nightingale about 'Living Well with Dementia'
We discuss what dementia is, how to reduce the risks of having it, how to support those with it and how the world has responded to it over the years.
This episode is also available on YouTube - Visit our channel now - https://youtu.be/XiHEaTcg4pA
Visit our Health Hero Academy E-Magazine for videos and blog - https://www.hhacademyuk.com/
More on our guest...
Dr Daniel Nightingale
Based in Tempe, Arizona, USA
Facebook Page - https://www.facebook.com/DrDanNightingale/ 
Website - http://dementiatherapyspecialists.com/ 
For more on The World Health Heroes visit www.worldhealthheroes.com 
To donate to our crowdfund and transform a life visit https://www.justgiving.com/crowdfunding/heroes-clinic 
Share
|
Download(

Loading

)